This new year 2021 has started with the hopes of a vaccine coming out for the public. What happens to the fitness trends going ahead in this year? We check out by drawing analysis in this post here.
The fitness trends that are set to emerge in the forthcoming year are slightly different. A year back when we welcomed 2020 none of us could have ever predicted how much our lives would change towards the end of March. The wearing of masks, maintaining of social distancing, imposing of curfews, lockdown, and restrictions have now all become the norm.
In the foreseeable future, this is the reality in which how we must live our lives now. At least until a full proof evidence-based vaccine for COVID-19 comes out. We can only then perhaps go back to doing all those things we once took for granted.
Up till now the fitness trends have been a lot faddier. As with the unusual twists on some of the more basic fitness principles and even the group classes that geared towards fun and sociability element. The future fitness trends however will be more focused much more on the practical solutions.
All of which will be inclined towards helping people in leading a fit and healthy life in a safe way. Adding to this there are 2 big trends. These are clearly paving the way in terms of how fitness is looking moving ahead in 2021. Bringing into a perspective both online and outdoor!
Online Fitness
The online workout sessions have been providing people with many benefits. These not only in fitness, but even in structure, a sense of community, and adding on a chance to socialize. Albeit in a virtual world.
Scheduling of Zoom calls with your fitness mates, or with the Facebook live sessions with your regular fitness class or the pre-recorded YouTube videos, we have all managed to adapt ourselves with the way of adapting to this new workout trend.
Outdoor Fitness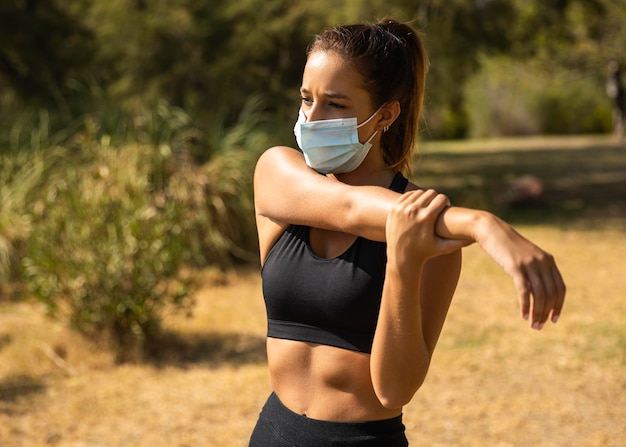 This is one more fitness trend going in this year. With many changes and variations on the cards. This means that many people will head outdoors to take up new leisure pursuits.
Up to 5k's, going on hiking, heading out for a walk with the family and the small group boot camps, we have embraced a different fitness regime with open arms. To add to fitness helping our mental health too. Work from home has made it easier to head out for a run 1st thing as there's no longer the commute eating up those precious minutes from our day. Having a bit of extra time for better use.
A Roundup!
The global fitness industry has now adapted itself to life in the lockdown and along with it have we. We now know the importance of having a healthy mind in addition to having a healthy body. Fresh air and nature play an essential role. The thin line really is that no one knows what 2021 has in store for us. Whatever comes our way, we're ready and waiting for the
new fitness trends 2021
!