Yes, new year 2021 will be different because 2020 was indeed harsh on people. This pandemic claimed millions of lives all over the world. Causing an enormous number of morbidity and mortality. This outbreak not only affected the physical but even mental well-being of all.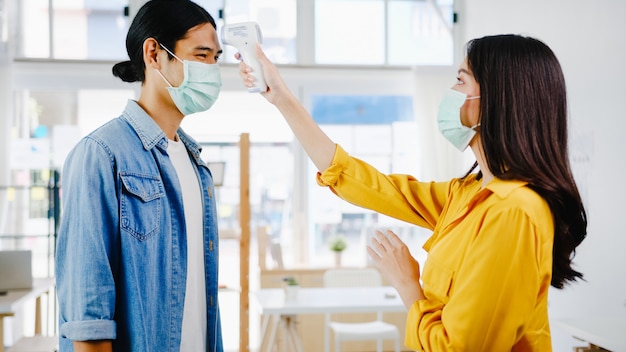 As this was a nightmare, leading affecting people with depression, anxiety, stress, loneliness and fear arising in the minds. A renowned Indian psychotherapist doctor said, "Now in this new year in 2021 importance is on prioritizing the mental health. In addition to boosting it with the vital strategies.
Life came back to the new normal post the unlock phases. However, the pandemic continues to haunt people. Thus, it is the need of the hour to see to it that we make 2021 the year of good mental health. This by not ignoring the mental well-being. As the author and motivational speaker Raageshwari Loomba Swaroop, mentions that being grateful and mindful is an essential aspect of your mental wellbeing. Having a good night's sleep is like cleansing yourself and immediately after waking up from bed, you should listen to calming music in the morning, meditate and importantly visualize how your day should be like.
How to socialize in these different times? 2021 should be about living a peaceful and healthy life.
Being socially active is important to take care of your mental well-being. Try with being a part of a group or a community wherein one can share their thoughts, concerns, and even their problems. Go ahead and look out for the company of like-minded people. You will be able to stay in a happy mood and develop a positive approach towards life.
One another important aspect is in being close to nature. Right throughout the last year in 2020, we had spent a lot of time on computer systems, our smartphones, laptops, and other electronic gadgets. Thus, try spending some time with nature and limiting your screen time moving ahead in 2021. How about taking a walk in the nearby garden or the adjacent open area? Make sure that you always follow the local social distancing norms and wear a mask when outside. By doing this you will ensure wellness and a happy state of mind this year.
This is the best time to find and pursue a hobby. Doing what you like will ensure that you stay in a happy and healthy state. What to do.....
Travel and Heading Outdoors.
The COVID-19 pandemic has led to most people stalling their travel plans in 2020. Yet many still found ways to go on vacation despite the ongoing pandemic. With the way of safety in mind, many chose the way of closer-to-home getaways within driving distance and went ahead with booking a private vacation rental stay rather than lodging in a hotel establishment.
The biggest trends witnessed in 2020 were taking work-cations. These are some flexible long-term stays mixing work and play. Evens heading to a remote destination with easy access to explore nature and the cozy cabin stays close to lakes and/or by the riverside.
All these look like they're to stick around in 2021 as well.
Mental Health
For those who struggle with anxiety or depression, prioritizing mental health has always been important. But the past year has arguably made it clearer to everyone just how crucial normalization, positive coping mechanisms, and access to treatment truly is.
Whether you're dealing with newfound pandemic anxieties, loneliness, or working with a l long-standing mood disorder, it's important to remember that mental health management is far from one-size-fits-all. Here are many coping strategies that science and mental health experts find to help lessen depressive symptoms, in alleviating in-the-moment anxiety, and generally feeling less alone with whatever struggles you might have.
Yes, things like meditation and journaling are accessible and effective strategies for coping. Some people may need or want more formal mental health treatment.
Rise! Act! Try painting, some time gardening, listening to your favorite music, dancing, baking or cooking, reading a book, or playing your favorite instrument.
Fitness
A new year generally brings with it the promise of refocusing on how you keep fit. Through a new gym membership or a self-made goal with at-home workouts. As this year is anything but ordinary. The gyms and fitness centres should be avoided at all costs. Try leveraging the advantages of personal training sessions which are conducted via Zoom.
It's natural to have experienced waning motivation at some point this past year in 2019. But don't view the start of this year from January as some sort of an end-all-be-all for finding that enthusiasm to break a sweat. This is a sentiment that is true every year but doubly so in 2021.
Here is a tip. Lean on what you're comfortable and familiar with by taking advantage of the free trials offered by the fitness apps. Most importantly, move at a manageable pace that allows you to develop a healthy habit.
The above-mentioned options are stressbusters and can help with relaxing. These will help you out to release those happy hormones namely dopamine. In addition to serotonin and endorphins. Thus, the best is to pursue a hobby for leading a healthy life in 2021.
"The only bad workout is the one that didn't happen."